At the moment my friend asked how could I show presentation using iPhone or iPad, there were no simple solution. Only understanding that having modern smartphone in pocket is absolutely sufficient to conduct the presentation.
Visiting pretty much seminars and conferences, we have noticed that most of people stick to their own notebook with PowerPoint preinstalled and wireless presenter device. So, to show presentation we need:
Notebook
Preinstalled PowerPoint
Wireless presenter
It looks kinda bloated.
So we decided to create intelligent and simple iOS application to make presentation process like a breeze. Thats how Slidio idea appeared.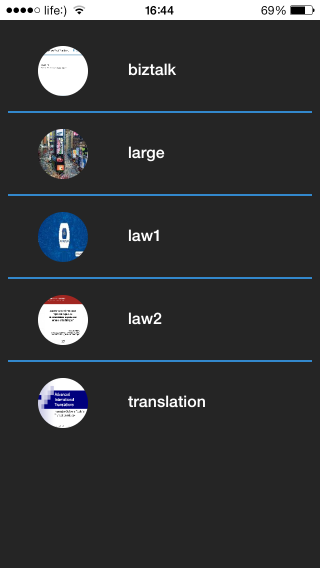 Really, it feels quite natural to have all presentations on iPhone to show them on the go without mess. Just start your presentation and show it on any device able to run browser, which are quite ubiquitous nowadays.
We have put our efforts to make Slidio so you can feel your iPhone/iPad like a real presenter device - smooth, simple and robust. No matter where are you going, all your presentations are already with you, so natural it is.
Today we have fixed all bugs and looking forward to submit application to Apple App Store for review.
So stay tuned :)